more reviews....please scroll down to see complete reviews
It began with a chance meeting, onboard a New York-bound train, between Luciana Souza  and Peter Eldridge. They began to ruminate about various friends who shared their enthusiasm, and prowess, for vocal experimentation. A sort of jazz vocal summit. Theo Bleckmann's name came up, then Kate McGarry's, then Eldridge's longtime New York Voices compatriot Lauren Kinhan. Bringing the five together, the goal was, says Souza, "to write, study, rehearse and blend our different styles of singing, creating a collective sound."  
A 2005 gig at Joe's Pub and a subsequent performance in L.A. led to this project. As Moss (a curious name whose roots remain mysterious), they set out, says Souza, to shape an album "that reveals as much about who we are as people as it does who we are as singers. Hopefully, each song reveals the curiosity and uniqueness of each voice, and the wonderful and intangible thing that happens when a group of friends blend their voices and sensibilities into one. " She need not worry.  
All-star collaborations can be tricky, and often disastrous, endeavors, plagued by ego clashes and cross-purposes. Not this one. What emerges is a series of soft-hewed hymns, drawing on the poetry of Joni Mitchell, Tom Waits, Neil Young, e.e. cummings and all five of the participants, that are at once soulstirring , majestic, comforting, inquisitive, hypnotic and wise. Indeed, as Souza suggests, their beauty is ultimately intangible.  
                                                                                                       - Christopher Loudon, JazzTimes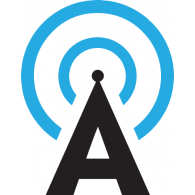 AllMusic Review
by Judith Schlesinger
After more than a decade with the Grammy-winning New York Voices, the gifted Peter Eldridge released two CDs of his own, including Fool No More. It contains 12 of his own compositions which are each distinct, but share the same ingredients: memorable, catchy melodies; intelligent, thought-provoking lyrics; and tasty, richly-textured arrangements of keyboards, horns, guitars, vocals, percussion, and the occasional cello or mandolin or spoon. Difficult to classify but delightful to hear, Eldridge uses a wide range of musical language, weaving jazz, pop, rock, and folk with world influences ("Part of This World" is a lilting bossa, while a simple Irish flute adds the perfect touch to the lovely "That Which Can't Be Explained"). Every song has a message, but there's nothing assaultive here; Eldridge never grabs your collar (or his crotch) and shouts. His insights and warm, flexible voice are both gentle, although he occasionally kicks into higher gear (as in the funky "Larger Than Life"). There are nod-along songs about the beginning of love ("First Morning") and the end( "When All Is Forgiven"). Other highlights include "Caught Me On a Good Day," a wry rumination on the wonder of having one that evokes the later Beatleswith its dreamy vocal overlays and Marc Shulman's strong electric guitar lines. The rousing "Postcards and Messages" is a strong yet amusing commentary about answering machines and alienation. The closer, "Deliver Me," is a heartfelt, hopeful puzzlement about faith; intensely personal, yet powerfully universal, it's a piano/vocal solo that builds like a small play delivered in music. Backed by a company of fine musicians, crisply recorded, this is an impressive debut by a melodic poet who's wholly original and contemporary, yet somehow instantly familiar -- and welcome.