TEACHING   
After twenty years on the jazz voice faculty of the Manhattan School of Music (many as the chair of the jazz voice department), Peter was asked to join the faculty at the Berklee College of Music in Boston.. At Berklee Peter teaches songwriting, arranging and a performance class in repertoire of the Great American Songbook, besides ongoing private lessons. Last year Peter was also asked to be 'artist in residence' at Western Michigan University, working with the vocal students there on composition, performance, musicianship and interpretation. Peter is also regularly asked to give masterclasses and concerts at various schools around the world, and has conducted a number of All State Vocal Jazz groups.   He is regularly in demand for workshops and masterclasses both domestically and internationally, in topics ranging from vocal technique and song interpretation to songwriting and arranging.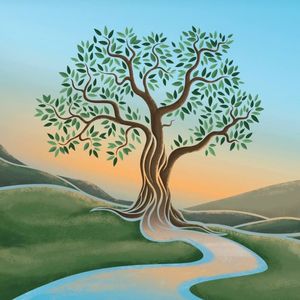 ...Remarkable poetry, beauty, charm and depth to spare.  
JazzIz Magazine
It was a marvelous weekend, with interesting people, warm welcomes and very inspiring musical exchanges. The accommodations and food were incredible.  Peter was so generous, insightful and good spirited that he was able to bring out the music within us. It was truly a magnificent experience.  I would surely do it again! 
- Kiko Pereira 2019
Thank you, Peter for these four wonderful, intense days full of music, inspiration, stories, talking, laughing and meeting new friends ... Such a gift to travel to beautiful places like Agriturismo Il Corniolo near Perugia and to have the best host Flavia Chiacchella, to meet and hear the unique voices that are still sounding in my ears, and to connect to you, lovely people! And to eat the best food you can imagine! Hope to meet you all again -Britta Rex 2019
It was a fabulous experience. The food, Flavia and her family who were SPECTACULAR hosts —let's do it all again. 
-Staci Griesbach 2019 
September 28-Oct 3, 2022 Residential workshops: Perugia
Enjoy staying together at this peaceful Italian estate in the heart of Perugia, with chef prepared meals, charming rooms,  a pool,  and the surrounding natural beauty. Workshop sessions, all meals, lodging and ground transportation from  Perugia  included.  $2000.USD
Vocal Awareness & Discovery 
A residential workshop w/ Peter in Perugia
MORE INFO and REGISTRATION  
 https://classactsontour.com/perugia-peter-eldridge
Vocalist, pianist, composer, arranger and mentor to many, Peter brings his well-traveled strengths and sensibilities to Perugia for three days of musical discovery and deeper vocal awareness.  Classes in song interpretation and reinvention, the art of the performing duo (each participant and Peter accompanying/singing), as well as time spent on improving vocal technique, and listening sessions. During this intensive, Peter will work with each vocalist on a special arrangement to be performed in a closing   Duos concert (songwriters welcome and encouraged!). It will be a time of open-heartedness and expression.
This workshop with Peter was incredible. I'm very grateful to have been part of Peters first workshop in Perugia. The workshop had a very high level and Peter was such an inspiring  and sensitive teacher for every one of us; it was really a special time and especially inspiring and helpful for song writing.  I also appreciated Flavia's lovely personality and helpfulness at any the time. The food was very delicious too. - Heidy Hoekstra-König
...four days with incredibly kind and talented singers
—and the food ! Biggest takeaways for me— (1) the coolest thing was witnessing songs being transformed through experimentation, unique arrangements and the group/Peter's feedback, (2) this group turned me on to a whole universe of singers I never knew about.
- Shana Adams  2019